Light brown foam.
Aromas of cocoa and caramel.
Elegant coffee with a lot of body. It is sweet with moderate acidity and a lingering finish.
This coffee, which is cultivated at altitudes of between 1,200 and 1,800 meters, comes to us from the interior, mountainous area near the Andean Cordillera. As mechanical harvesting is impossible, its production is time consuming and labor-intensive but the fineness of these coffees is well-known worldwide. The lava from the plentiful volcanoes imbues the soil with mineral salts. The coffees from this area bring with them the complex, intense aroma and exotic taste of the mountains.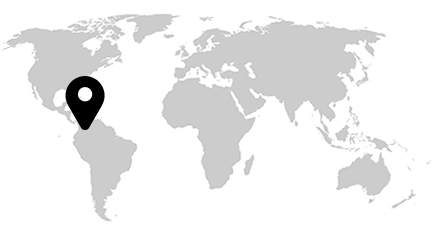 Open the individual bag and place the coffee serving in the specific filter basket of the machine. After utilization, remove the coffee pod from filter basket.